Roomba 692 vs 694, which model is better? In this article, we will provide a detailed comparison of the features and performance of these two robot vacuums. Read on to find out more.
Quick Comparison
To begin with, one key difference is the number of cleaning modes available: the Roomba 694 has four modes, while the Roomba 692 has three.
On the other hand, the iRobot Roomba 692 has an edge sweeping brush that can reach dirt in corners and edges, while the Roomba 694 doesn't have this feature.
The Roomba 694 is more advanced in terms of navigation, with smart mapping technology that allows it to navigate and clean efficiently.
However, both models use a HEPA filter that captures 99% of allergens, pollen, and small particles. Continue reading to find out which of these two robot vacuum cleaners best suits your needs.
Roomba 692 vs 694 Comparison Chart
| | | |
| --- | --- | --- |
| | | |
| | | |
| | | |
| | | |
| | Dual Multi-Surface Brushes and side sweepers | Dual Multi-Surface Brushes, Edge-Sweeping Brush |
| | | |
| | | |
| | | |
| | | |
| | | |
| | | |
| | | Yes + smart schedule recommendations based on the analysis of your habits |
| Cleans carpet and hard floors: | | |
| | | |
| Wi-Fi & Smart Home Connected: | | |
| | Use with iRobot Home App, Amazon Alexa, Google Assistant | Use with iRobot Home App, Amazon Alexa, Google Assistant |
| | | |
| | | |
Which One to Choose: Roomba 692 or Roomba 694?
Choosing the best robot vacuum for you can be a hard task. To simplify the process, we have provided factual information below to help you make an informed decision.
3 Reasons to Choose Roomba 692
If you're looking for a high-performing, effective, and versatile robot vacuum cleaner, the Roomba 692 is an excellent choice. Here are three reasons why: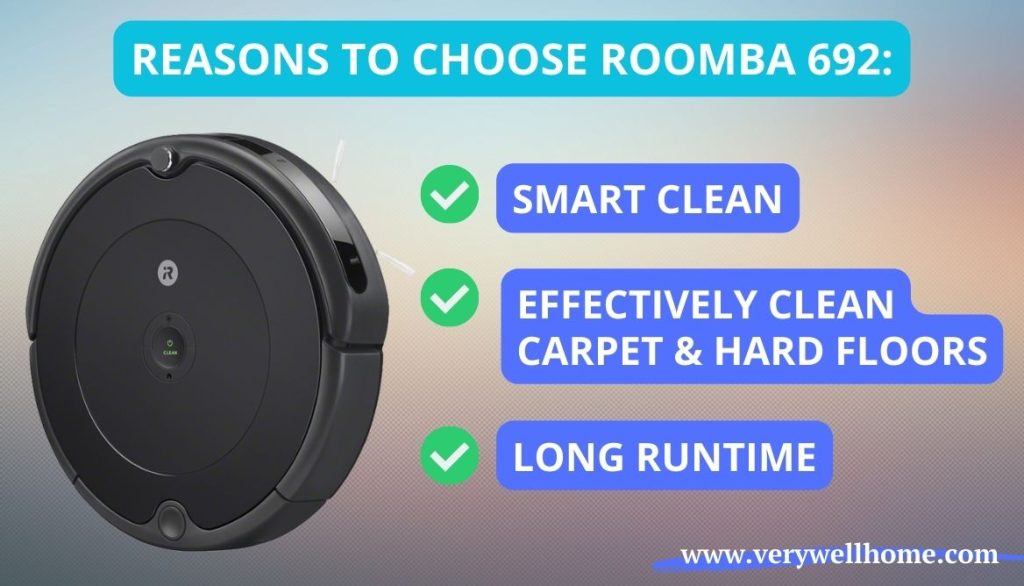 Smart clean: The iRobot OS of the Roomba 692 is designed to perform various smart cleaning tasks, including setting schedules, detecting dirt, and offering personalized recommendations based on your routines and daily habits.
Effectively clean carpet & hard floors: It is also equipped with an auto-adjustable head that adjusts to the height of the surface being cleaned. This allows it to clean carpeted floors effectively.
Long runtime: The iRobot Roomba has a long runtime of 90 minutes thanks to its lithium-ion battery, which automatically recharges when the robot docks.
3 Reasons to Choose Roomba 694
If you're searching for a reliable, efficient, and convenient robot vacuum, the Roomba 694 is a fantastic choice. Here are three reasons why:
Extra-filter in the package: Extra Aerovac filters are included in the iRobot Roomba 694 box for easy replacement.
Bigger rechargeable battery: The iRobot Roomba 694 2130mAh battery typically charges in 3 hours.
Excellent smart features: Roomba 694 has 2.4 GHz WiFi and can be controlled through voice commands with Google Assistant and Amazon Alexa. It also has various cleaning modes that can be selected through the iRobot Home app using the remote control.
Cleaning Performance Comparison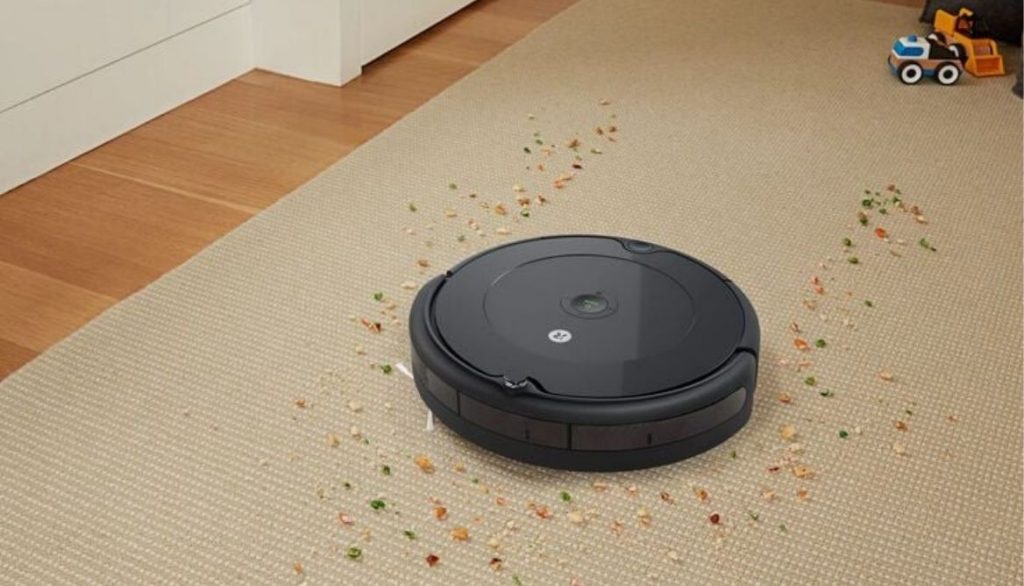 When selecting the best iRobot Roomba for you, the cleaning performance is the most important factor. This information allows you to choose a vacuum that best suits your house's needs.
In this section, we've compared the cleaning performance of the iRobot Roomba 692 vs 694 by looking at notable features such as maneuverability, noise level, and filtration systems.
Maneuverability
Both iRobot Roomba 692 and 694 models have great navigational abilities and can easily move around furniture and other obstacles.
However, there is a difference in their maximum speed. The Roomba 692 has a top speed of 7 cm/s, while the Roomba 694 has a slightly lower top speed of 5 cm/s.
Vacuuming Performance With Dual Multi-Surface Brushes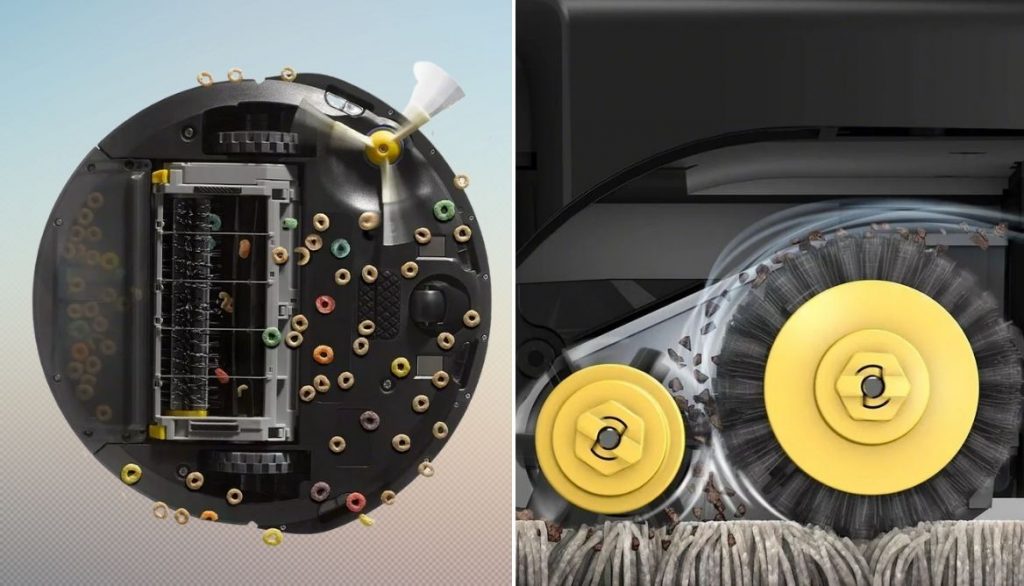 When it comes to vacuuming performance, the Roomba 692 excels in the following areas:
It uses a three-stage cleaning system for deep cleaning.
It has an edge sweeping brush for reaching corners and edges.
Utilizes a 1st Gen motor that provides an impressive 550-600 Pa suction power.
It has a Dirt Detect feature that helps detect dirtier areas.
On the other hand, in terms of vacuuming performance, the Roomba 694 stands out with its:
Dual multi-surface brushes for thorough cleaning.
Powerful vacuum for efficient dirt and debris pick-up.
Ability to adjust the suction power to suit different types of floors.
Dirt Treatment
When it comes to dirt treatment, both Roomba 694 and 692 have their similarities and differences, as shown below: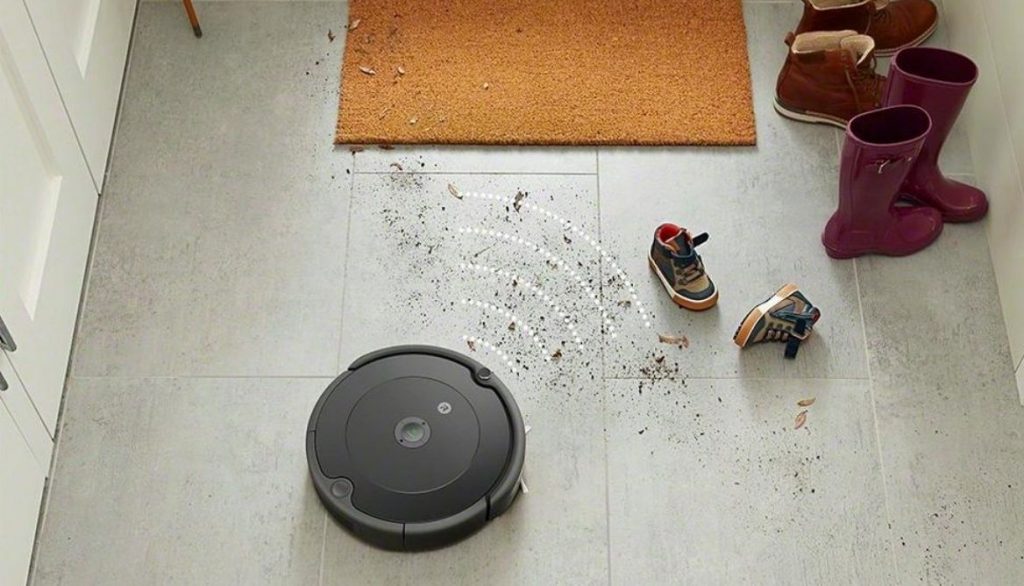 iRobot Roomba 692 and 694 are equipped with sensors that can detect dirt and identify particularly dirty areas that need extra attention. By repeatedly going over these areas for focused cleaning, the system can clean smarter and provide a more thorough cleaning for your home.
Both models come with a dustbin for collecting dirt and debris during cleaning. The iRobot Roomba 692 model has a larger dustbin capacity of 600 ml, while the 694 has a 350 ml dustbin.
Both models will stop cleaning operations when the dustbin is full since they lack the capability to remove dirt physically. This guarantees that your robot vacuum is always operating at optimal performance and provides a comprehensive cleaning solution for your home.
The Roomba 692 is equipped with an edge-sweeping brush that enables it to effectively reach dirt in corners and edges, providing an additional cleaning advantage over the Roomba 694.
Pet Hair Floor Performance
The iRobot Roomba 692 and 694 are excellent choices for those looking for a robotic vacuum cleaner that can effectively remove pet hair.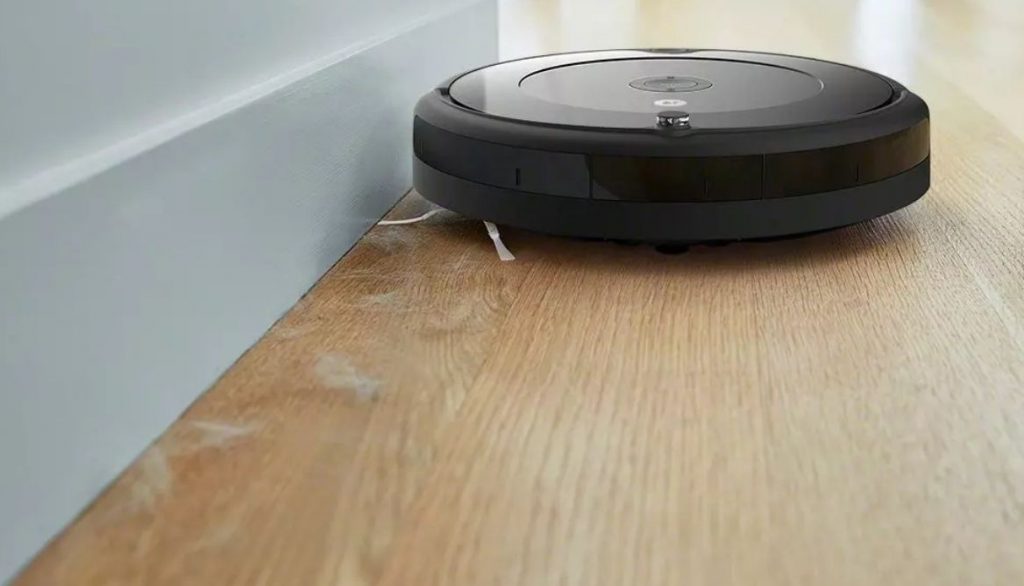 Below, we will compare how each of these vacuum cleaners performs in regard to handling pet hair.
iRobot Roomba 692
The iRobot Roomba 692 is specifically designed for homes with pets.
It comes equipped with dual multi-surface brushes that make it easy to remove pet hair from carpets and hard floors, making it a fantastic vacuum for pet owners.
Additionally, it features a high-efficiency filter that captures 99% of dust mites and allergens.
This is great for households with people who suffer from allergies or are sensitive to dust and pet dander.
iRobot Roomba 694
For pet owners, the iRobot Roomba 694 is a great alternative.
It has a high-efficiency HEPA filter and multi-surface brushes to effectively remove pet hair and debris.
In addition, it has an edge sweeping brush as an added function.
These brushes are specially designed to remove dirt and debris hiding in corners and along walls making it a more efficient cleaning option and can perform an excellent job.
Furthermore, Roomba 694 is suitable for vacuuming low-pile carpets and small messes on bare floors. This feature makes it a better option if you seek a productive stress-free cleaning session.
Suction Power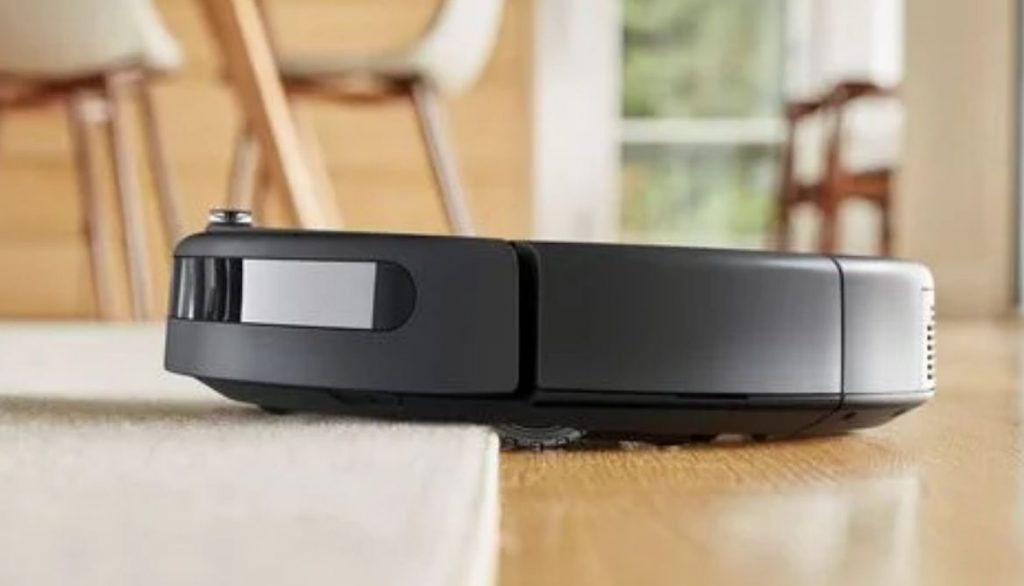 The suction capabilities of the Roomba 694 and 692 can be compared in the following ways:
The iRobot Roomba 692 and 694 are both powerful robot vacuums. They have strong suction designed to easily remove dirt, dust, and debris from all types of floors.
They are well designed to deal with high pile carpets, hard floors, and bare floors. Both models also come with the convenience of voice control through Google Assistant and can adapt to your cleaning habits over time.
They both feature strong suction and advanced sensors that allow them to navigate your home quickly and efficiently. However, the Roomba 694 has slightly stronger suction. Moreover, it might be a better option for you if you have a particularly messy home.
Noise Level
Regarding noise level, the Roomba 694 and 692 are comparable: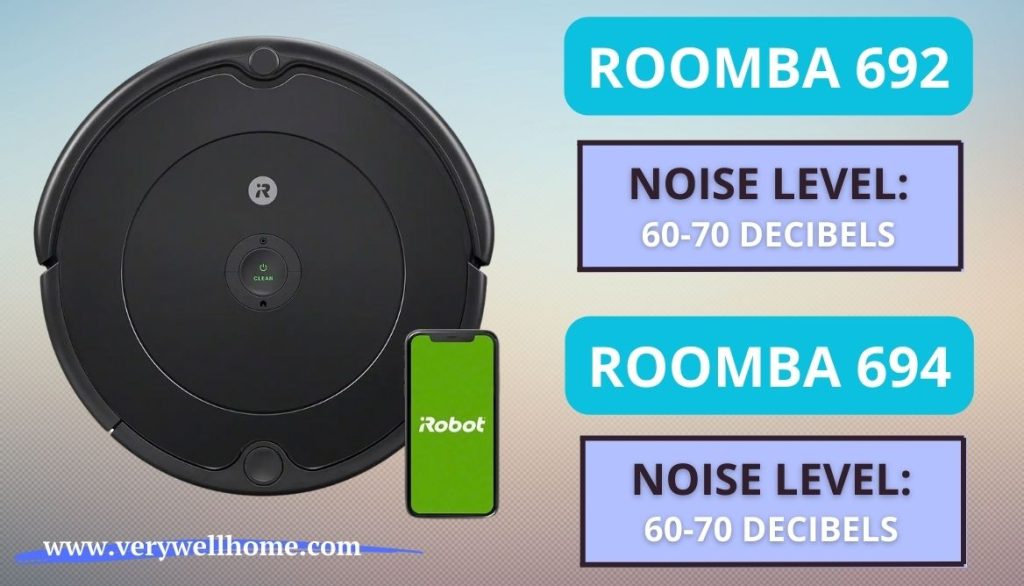 The Roomba 692 and the iRobot Roomba 694 have similar noise levels, with the 692 being slightly quieter.
Both models produce sound in the range of 60 to 70 decibels, which is about as loud as a normal conversation.
The noise level of the iRobot Roomba 694 and 692 can be reduced by scheduling cleaning during non-peak hours or by choosing a lower suction setting.
Filtration System
The following is a comparison of the filtration systems of the iRobot Roomba 694 and iRobot Roomba 692: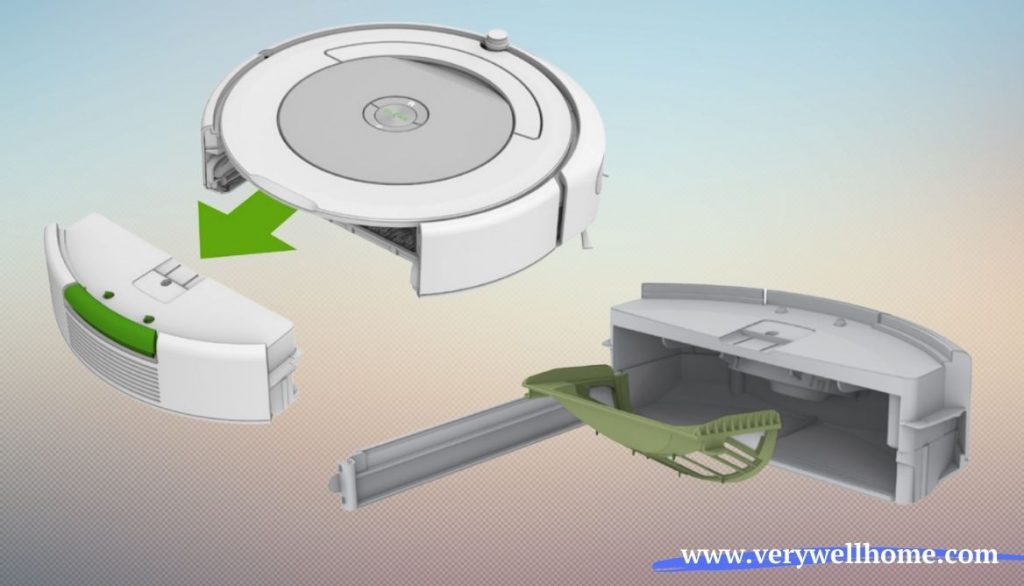 Roomba 692
It has an AeroVac Filter filter that collects allergens and other substances that give off a bad smell.
A 0.3L bin with a full bin indicator is onboard.
You will need to manually empty the Roomba 692 because it does not have an automatic emptying feature.
Roomba 694
The iRobot Roomba 694 has an additional filter for enhanced air filtration and improved overall cleaning performance.
Roomba 694 also features a 0.3L dustbin with a full bin indicator that alerts you when it is nearly full. This will help you empty the bin promptly to maintain the suction power and overall cleaning performance.
Air Quality
The air quality sensor is one of the key features. The Roomba 692 has an air quality sensor that allows it to adjust its cleaning according to indoor air quality.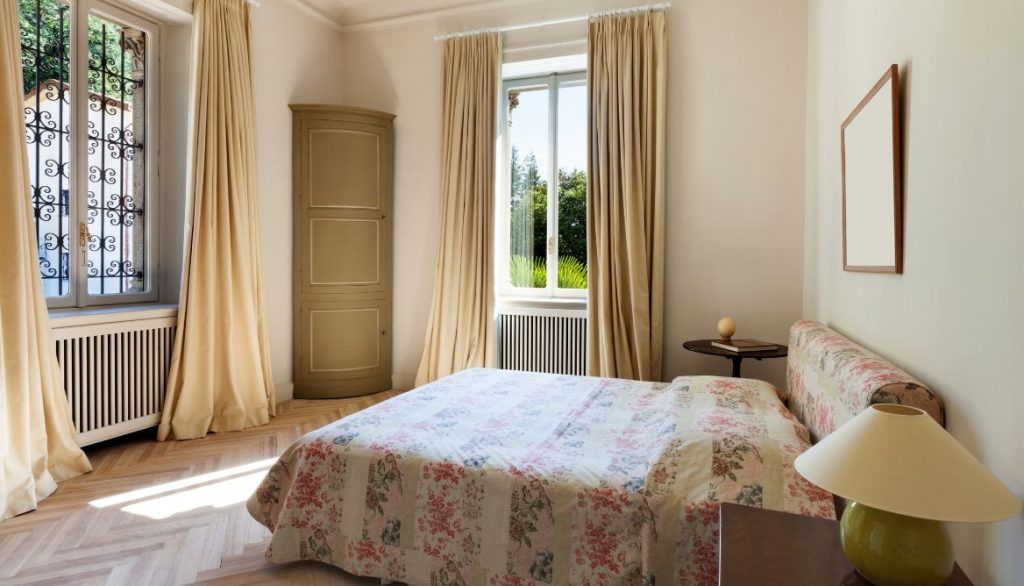 However, the Roomba 694 does not have an air quality sensor. This is the only difference between these two in terms of air quality sensing. Therefore, the 692 models have an advantage and perform well in this aspect compared to other vacuums.
Design and Aesthetics
The Roomba 694 and 692 models share similarities in terms of design and aesthetics, as can be seen below:
Both the Roomba 694 and 692 are spherical robot vacuums that can fit under most furniture because of their very low profile design.
Its dimensions are 13.4 inches in diameter by 3.54 inches in height, and its weight is 6.77 pounds.
The iRobot Roomba 692 and 694 premium design complements your home décor and includes the iRobot logo and a single CLEAN button at the top.
Roomba 694 & Roomba 692 Battery Life and Runtime
The iRobot Roomba 694 and 692 are powered by a standard lithium-ion battery. However, they do differ in the following ways:
iRobot Roomba 692 uses the 1800mAh in most of its models, while the iRobot Roomba 694 comes with a 2130mAh battery giving it a longer battery life.
The 692 is sophisticated enough to automatically adjust for recharge when the battery is low, while the Roomba 694 will automatically return to the charging dock for recharge but lacks an auto-resume function.
The Roomba 694 and 692 take up to 3 hours to fully charge.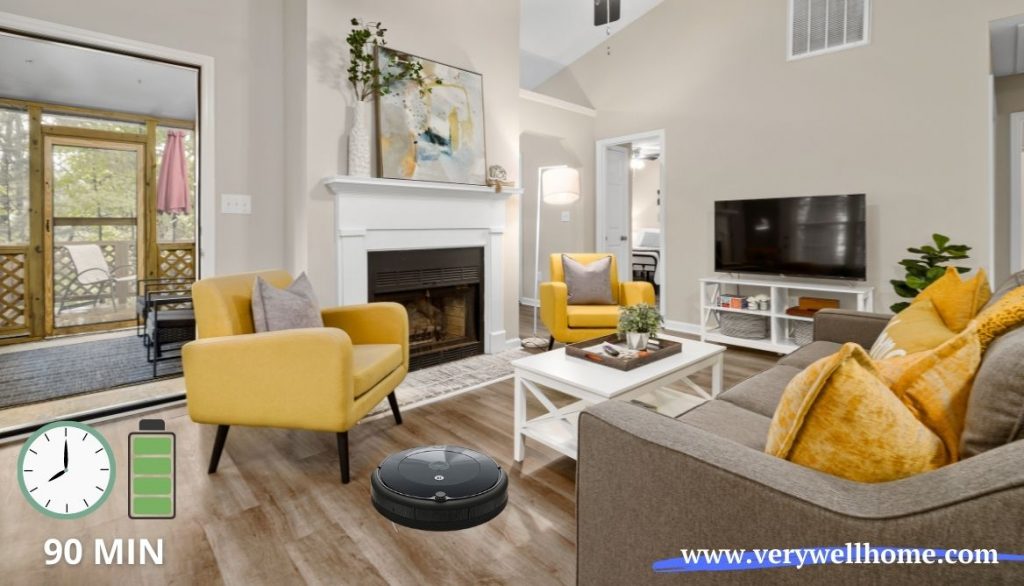 Roomba Robot Vacuums Feature Comparison
Even though the two models share some features, they have distinct features specific to each model, as can be seen below.
1. Navigation and Mapping
Let's look at these vacuum cleaners' individual navigation and mapping features.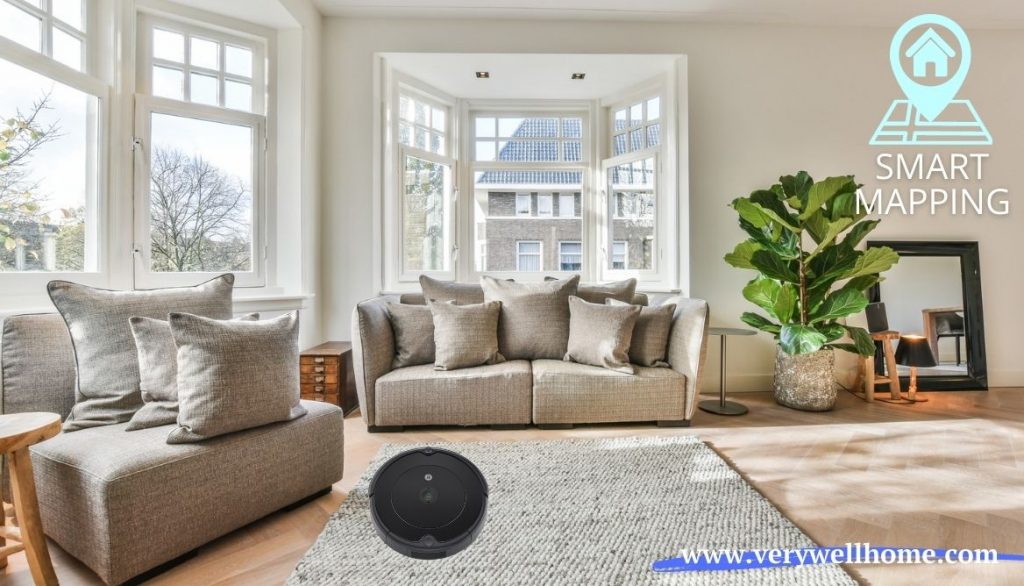 Roomba 692
The Roomba 692 still uses the old iAdapt 1.0 navigation system despite being an updated model.
There are obstacle detection sensors that prevent it from hitting furniture and other household fittings.
It uses advanced sensors that act as cliff detection sensors to prevent the robot vacuum from falling off the stairs and other drop-offs.
The Roomba 692 is an entry-level robot vacuum and therefore lacks mapping capabilities.
It uses a randomized cleaning pattern, and while it is effective in most cases, it may miss certain areas on hard floors, particularly in big apartments and busy homes.
The Roomba 692 does not come with a Virtual Wall barrier, a technology that is used to detect any virtual wall barrier and isolate certain areas for cleaning. However, it is compatible with this technology, and you can install it anytime you want.
Roomba 694
The Roomba 694 employs the same technology as the 692 in navigation. However, it uses advanced sensors for obstacle detection.
It also has an added safety feature known as the cliff detect. This enables it to detect and avoid stairs, ensuring a safer cleaning experience.
The Roomba 694 uses Virtual Wall technology. However, unlike 692, no nodes are included. You must buy them separately to set up your own virtual wall.
2. Schedule Activities
The Roomba 692 and 694 models are equipped with 2.4GHz WiFi and have Google Assistant for voice control. However, their scheduling options are basic and only allow you to set a specific day and time for cleaning each week.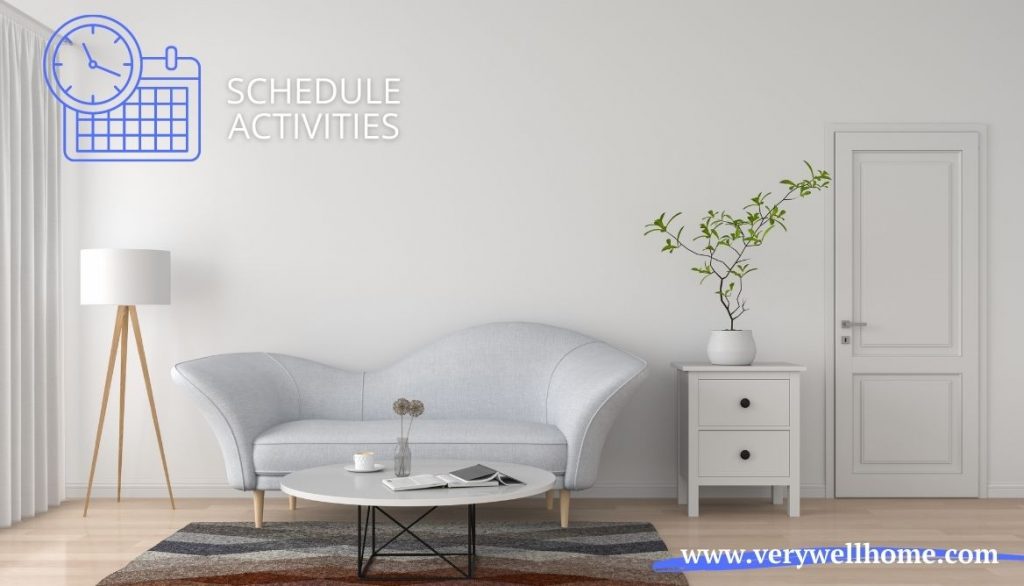 The iRobot Home app allows you to connect the robot vacuums to your smartphone, schedule cleaning, or start a cleaning period. However, these entry-level Roomba models do not have premium features such as Clean Map reporting and digital barriers.
3. Controls
The Roomba 692 and 694 have several convenient ways to operate them, including:
Operating it like a radio-controlled car by using the iRobot Home app to direct the robot's movements to a specific location remotely.
Using the Target Point option in the app tap a location on the map and the robot will navigate there.
Using voice commands with Google Assistant and Amazon Alexa, the robot learns your habits and preferences over time.
4. Activity Tracking
You can see the results of your robot vacuum in the cleaning history on your iRobot home app. However, these models do not have real-time tracking features. Therefore, you cannot see the current location of the robot vacuum cleaner while it is working.
Roomba 692 Robot Vacuum Pros and Cons
Here are some pros and cons of the Roomba 692 Robot Vacuum.
Pros
Automatically cleans floors with minimal input
It has smart navigation for efficient cleaning
It can be scheduled and controlled through a smartphone app
It has a lower price point
Cons
It is quite noisy
Not suitable for carpets
It has a small dustbin that requires frequent emptying
It is heavy, which makes it a challenge to move around
The iRobot Roomba 694 Pros and Cons
The pros and cons of the iRobot Roomba 694 include:
Pros
It has a user-friendly interface, making it easy to set up and operate
It has dual multi-surface brushes for effective cleaning
It automatically returns to its dock and recharges when the battery is low
It is an affordable robot vacuum
Cons
It is noisy
It has a limited battery life
It can be difficult to maneuver
Conclusion
That's all we have for you on the Roomba 692 vs 694 vacuum cleaners. If your house is always messy, you should go for the Roomba 694 due to its stronger suction power. On the other hand, if your indoor air quality is a priority, you should get the iRobot Roomba 692 due to its inbuilt air quality sensor. However, the choice is always yours.
We hope we have given you better insight and made it easier for you to choose. So what would you want us to research for you? Please leave a reply in the comment down below to let us know.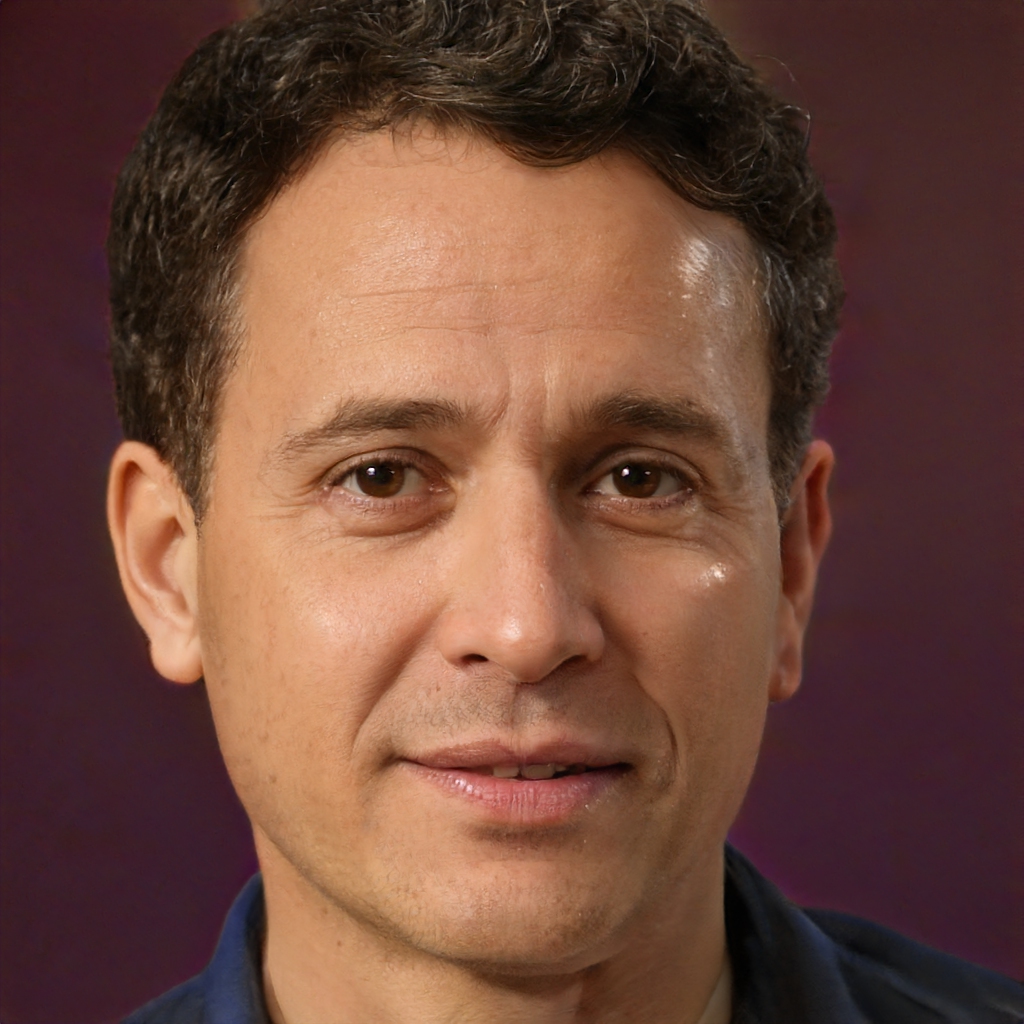 Danny is a passionate writer who loves to share his knowledge about air purifiers. He's been writing for 10 years, and he'll share all that experience with Very Well Home viewers to help you make the best decision when it's time to buy an appliance!