Are you hunting down the best air purifier for 1500 sq ft? If yes, you have landed at the right place. Here I have compiled a list of 5 powerful units which will remove harmful airborne particles from large spaces effectively. Let's explore and uncover the top air-cleaning appliance for you!
Quick Answer
Before you put your money into an air purifier for 1500 sq ft, you should remember the following aspects in mind:
Coverage area (the range in which purifier can operate flawlessly);
Filtration system (effective purification against pollutants);
CADR (for better airflow);
Energy Efficiency (to save billing costs).
In order to find a purifier that fulfills the recommended criteria, I have personally handpicked the best 5 units available in the market. Continue reading to learn about their unique features and capabilities.
Moreover, I will also shed light on important considerations before making a purchase decision. Let's get started!
Best Air Purifier for 1500 Sq Ft: Comparison Chart of 5 Top Models
Let's take a quick look at a couple of the most crucial features of purifiers:
1. H13 True HEPA Air Filter with HEPASmart™ Technology,

2. High Efficencey carbon filter

1. Pair of Pre-filter & MAX2Filte

1. 4-Stage filter, 2. Propylene pre-filter,

3. Non-woven pre-filter,

4. Activated carbon filter,

5. H13 True HEPA

1. Honeywell A+ pre-filter,

2. True HEPA Filter R

1. Preliminary pre-filter,

2. H13 HEPA filter,

3. Activated charcoal filter
Now, that we have gone through a quick overview of the best air purifiers, let's check them out in detail!
1. Best Overall: Levoit Core 600S
Levoit Core 600S
Here are the positives and negatives of this purifier and learn why it is at the top:
Pros
It has smart features which means you can easily connect it with the Levoit app, Alexa, or Google Assistant and give commands to the unit.
Its auto mode can adjust the fan speed based on the air quality.
Energy efficient as compared to other air purifiers, draws maximum power of 49 watts only.
It has a quiet operation and emits a mere 26 dB noise in sleep mode.
Cons
The air quality sensor is installed at the back of the unit, so won't work well if placed nearby the wall.
It is one of the most powerful air purifiers launched by Levoit. It offers so many strengths while no significant weaknesses to mention. This unit offers multiple smart features and is very quick and quiet. This device is capable of cleaning 635 square feet of space in 12 mins only and can reach up to a mind-blowing 3175 sq ft per hour.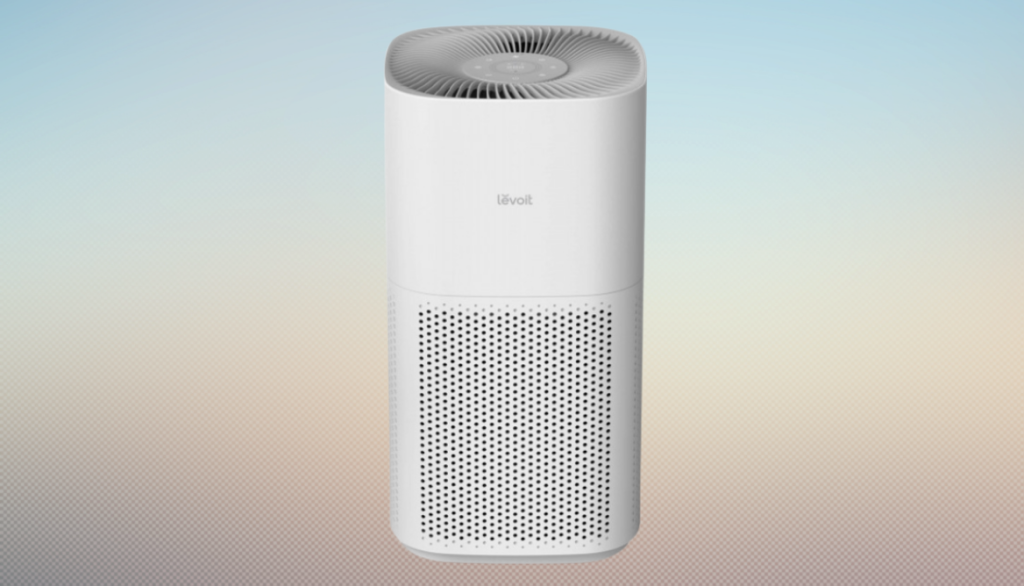 Features
Listed below are the top highlights of this product:
It has a 3-stage filtration system, coupled with pre-filtration to capture large particles in the air.
The presence of a HEPA filter in the unit ensures clean air of up to 99.99%.
The product has smart controls, equipped with many features including, voice controls, sleep mode, etc.
It also has a vortex air technology that circulates fresh air efficiently.
Specifications
Let's check out the specs of the 600S:
[wptb id="7081" not found ]
Recommendation: If you are looking for one powerful unit that can clear large spaces quickly and efficiently, the 600S is your device. This purifier offers almost everything that one can dream of, the only downside of this device is that it shouldn't be placed too close to any object that might interfere with the air quality sensor.
For further insights, I would recommend you check out this helpful video:
2. Best For Smart Features: Coway Airmega 400S
Coway Airmega 400S
Let's check out the pros and cons of Airmega 400S:
Pros
Compared to its extraordinary performance, it produces very low noise.
Equipped with a lot of smart features like smart sensors, and wireless connectivity.
Washable pre-filter, which means you just need to clean, and no need for filter replacements.
Can place it anywhere and don't have to worry about any ports or sensors getting blocked.
Cons
This purifier is a bit expensive compared to others available in the same class.
This is one of the most powerful air purifiers designed by Coway. Due to its extraordinary abilities like app and voice control and led air quality indicator, this purifier is popular among users.
This unit is capable of cleaning the air in the entire space of 1560 sq ft in just 30 mins. What gives it an edge is its half-decade warranty so you can have peace of mind while enjoying cleaner air.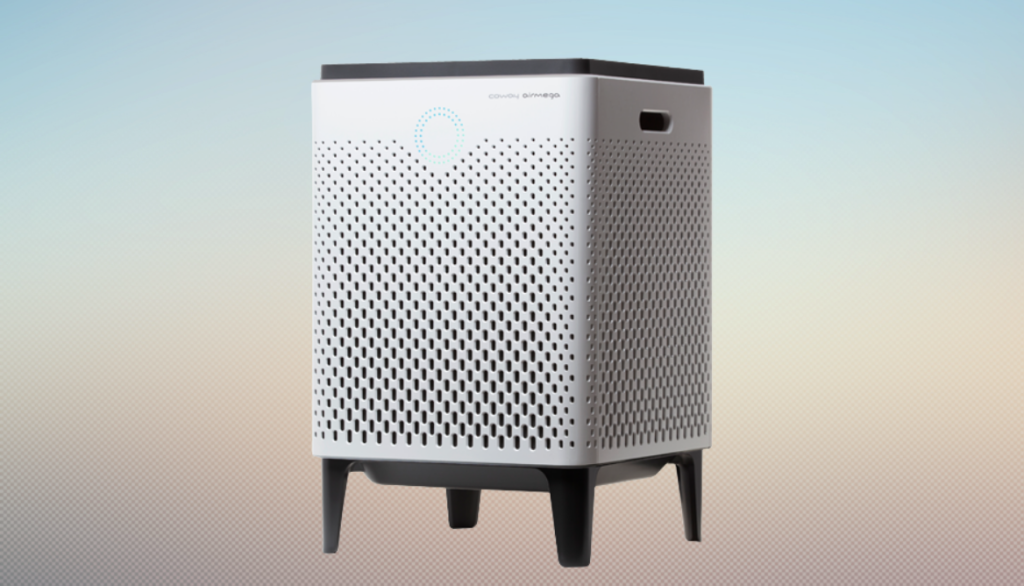 Features
Let's see what this purifier has to offer:
AirMega is equipped with 2 sets of filters, pre-filter, and MAX2Filter to effectively removes pollutants.
There is also a Green True HEPA filter to capture pollen, bacteria, and other viruses.
400S comes with plenty of smart features to control this purifier with your mobile and track real-time air quality too.
Specifications
Here are the amazing specs of this unit:
| | |
| --- | --- |
| | |
| | |
| | Smoke 328 CFM, Dust 328 CFM, Pollen 400 CFM. |
| | Pair of Pre-filter & MAX2Filte |
| | |
| | |
| | |
| | |
| | |
Recommendation: The 400S is a powerful unit when it comes to performance regarding air filtration. AirMega no doubt gives the best results. Its dual filtration system and multiple smart features make it popular. The only downside is that you have to pay a fortune to get your hands on this purifier.
3. Best For Quad Stage Filtration: HARMONY 1500 Air Purifier
HARMONY 1500 Air Purifier
Let's quickly go through the positive and negative aspects of this unit before we go into further details:
Pros
It comes with a sleek design that seamlessly blends with your home decor.
The effective 4 in 1 filtration system targets large particles as well as micro ones.
Offers adjustable fan speed and ECO mode.
Cons
It doesn't offer any wireless connectivity.
With its advanced 4-Stage filtration system, Harmony 1500 ensures pristine indoor air quality. It is designed for large spaces like spacious living rooms.
It features an Auto mode that controls your fan speed based on air quality. Moreover, the Eco mode helps in saving energy thus reducing your electricity bills.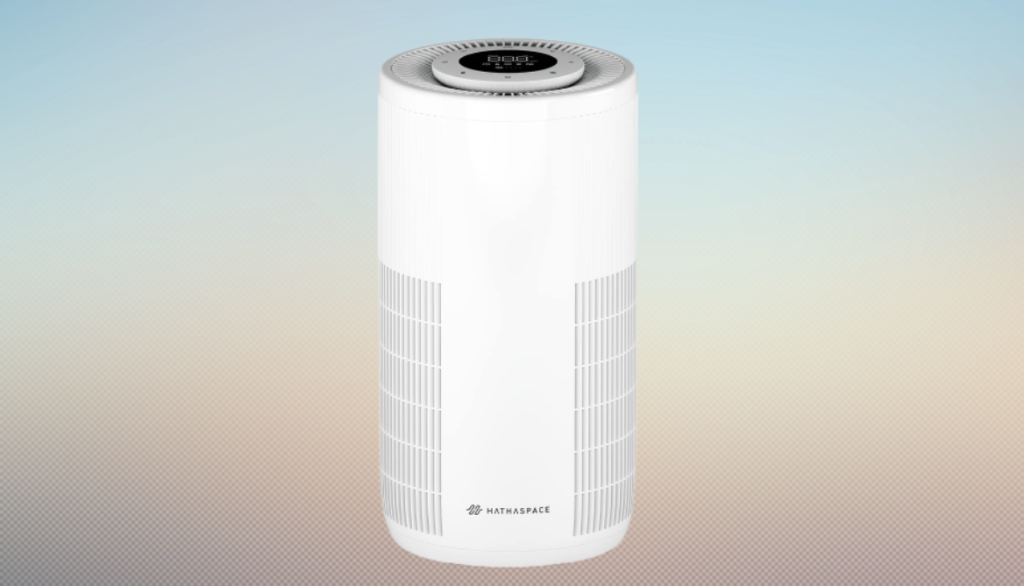 Features
Let's take a quick glance at the features of this product:
This unit is equipped with a 4-stage filtration system that can capture hair and other large particles.
There is a non-woven pre-filter which ensures that no corrosive elements are left behind.
The presence of an activated carbon filter absorbs smoke, odors, and other combustible chemicals.
An H13 HEPA filter performs air cleaning by removing the majority of micron particles.
Specifications
Listed below are the specs of this unit:
| | |
| --- | --- |
| | HARMONY 1500 Air Purifier |
| | |
| | |
| | Stage filter, Propylene pre-filter, Non-woven pre-filter, Activated carbon filter, H13 True HEPA |
| | |
| | |
| | |
| | 265 x 265 x 504mm or 10.43 x 10.43 x 19.84in14.8"D x 14.8"W x 14.8"H |
| | |
Recommendation: The versatile filtration system makes it a reliable choice for pet owners who wants to ensure healthier indoor air quality in their large spaces. Although this purifier does not offer any wireless connectivity, the easy operation and effective filtration make it a stands out choice.
4. Best Against Allergens: Honeywell HPA200
Sale
Honeywell HPA200
Let's take a look at the positives and negatives of this air purifier:
Pros
It does an impressive job against allergens like pollen and helps you to breathe better.
Portable and light in weight.
Offers 3 modes against germ, allergen, and general air filtration.
Features turbo mode for a quick clean-up.
Cons
Produces more noise as compared to other air purifiers.
Specially designed for people who want to get rid of allergens and improve indoor air quality. HPA 200 is equipped with an activated carbon pre-filter and HEPA filter. It is capable of filtering space of 1488 sq ft in an hour. Furthermore, it is proven to handle wildfire smoke with ease.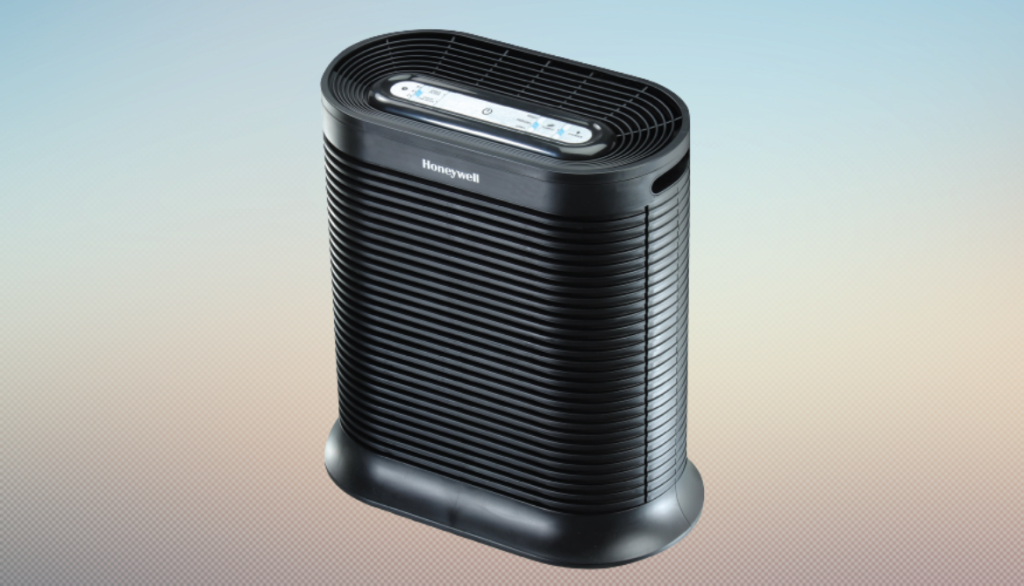 Features
Let's see what this air purifier has to offer:
HPA200 has 3 cleaning modes, includingGerm, Allergens, and General modes with adjustable fan speeds.
It also features a Turbo mode for quick results.
The filtration process of the purifier is enhanced with 2 levels of filters, a Honeywell A+ pre-filter, and a True HEPA R filter.
Specifications
The following are the specs of HPA 200:
| | |
| --- | --- |
| | |
| | |
| | Smoke 200 CFM, Dust 190 CFM, Pollen 180 CFM. |
| | Honeywell A+ pre-filter, True HEPA Filter R |
| | |
| | |
| | |
| | 17.72 x 10.05 x 18.86 in. |
| | |
Recommendation: The HPA 200 is a powerful purifier that removes dangerous airborne particles with its 3-level powerful cleaning. Also, the ability to tackle wildfire smoke gives it a plus. It is an affordable option but you will have to compromise on smart features as it lacks them. Just keep in mind that some users reported that HPA 200 is a bit noisy at the highest settings.
5. Best For Quite Purification: Mooka E-300L
Sale
Mooka E-300L
Here are the pros and cons of the E-300L:
Pros
Comes in a sleek design that will add value to your room.
The child lock feature prevents accidental changes to changes and makes sure the purifier runs smoothly.
Users have reported that this purifier has quiet operation, even when set to its lowest setting. Its noise level is so low that you won't even realize it's on.
Cons
The clean air delivery rate is lower as compared to its competition.
With its 3 stage filtration, Mooka is another great pick in this list. It not only purifies a large area but also operates quietly at 20 dB only. Moreover, it boasts different fan speeds so you can adjust them according to your needs. The energy-saving capabilities are also a plus.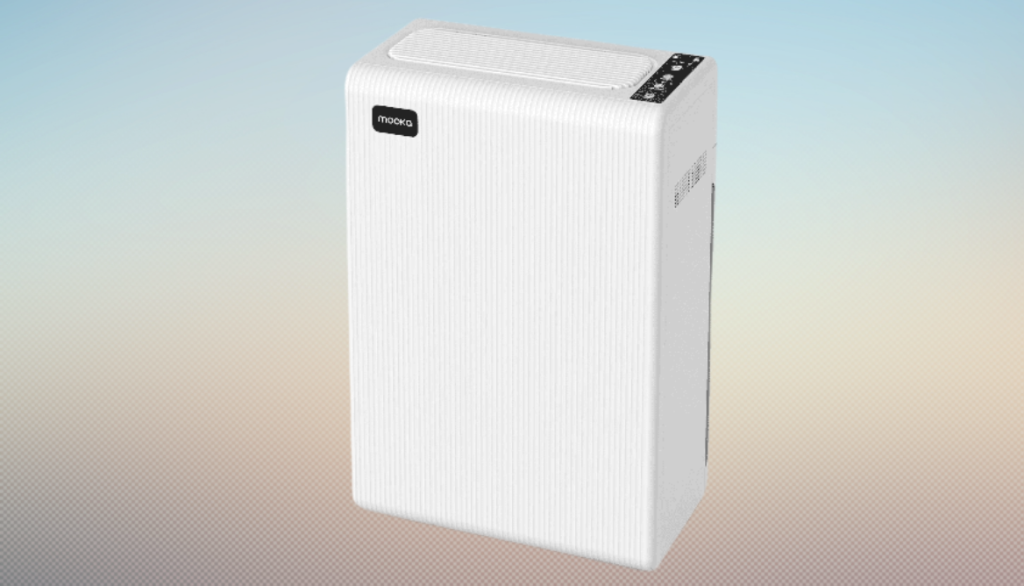 Features
Let's have a look at the features of the purifier:
Three different timer options (2H, 4H, and 8H) for your convenience.
3 types of filters, Pre-filter, H13 HEPA filter, and activated charcoal filter to absorb all kinds of airborne particles.
It consumes only 16 W of energy, making it an economical choice for household operations.
Specifications
Listed below are the specs of this purifier:
| | |
| --- | --- |
| | |
| | |
| | Preliminary pre-filter, H13 HEPA filter, and Activated charcoal filter |
| | |
| | |
| | |
| | |
| | |
Recommendation: If you are looking for a whisper-quiet air purifier, E-300L is the best choice. The noise level of this air purifier ranges from 20 dB to 50 dB. This portable purifier comes with a remote control and child lock. On the downside, filter replacement could prove costly compared to some other purifiers.
Now that you have learned about the best purifiers for large spaces, I would recommend you check out the tips in the following section to make an informed decision.
Expert Tips To Choose The Ideal Purifier For Large Rooms
Listed below are the 5 handy tips that will prove to be helpful before buying a purifier for large rooms. Let's dive into the details!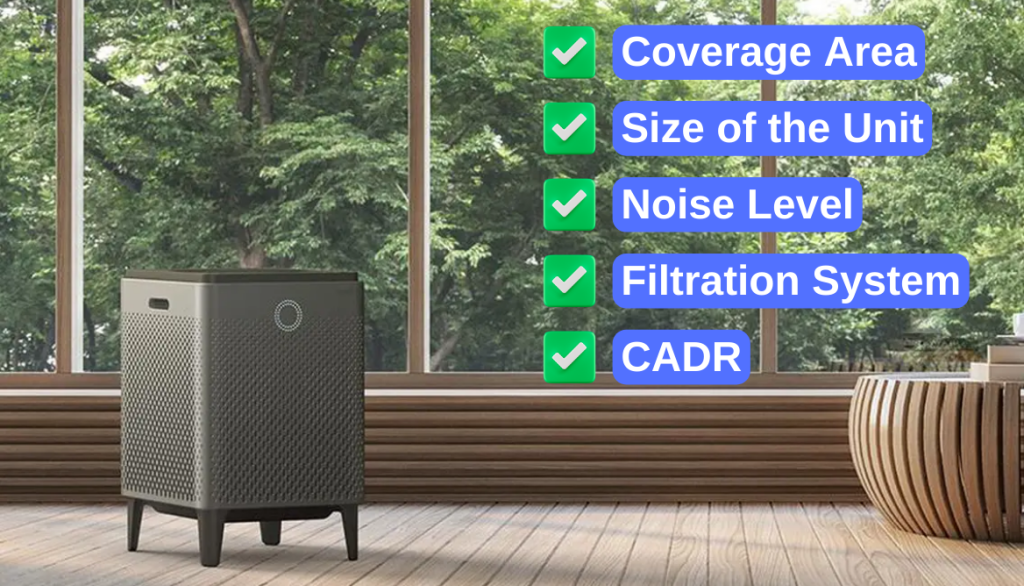 1. Coverage Area: The Right Fit For your Space
Ensuring your desired air purifier is designed to cover large spaces is crucial. To make a good decision check for the model's coverage area, which is around 1500 sq ft for ideal filtration.
Missing this detail can lead to disappointment and ineffectiveness in purifying the air in your desired space.
2. Size of the Unit: Why it Matters When it Comes to Purifier
Another important aspect while choosing the purifier is its size and weight. Placement of the unit in your room might affect the room decor, so the question arises here is that where you want to put it, in the corner or on a counter.
Do check out the dimensions and weight of the purifier to make sure it actually fits without any hassle.
3. Noise Level
Air purifiers produce maximum noise when they are operating at the highest setting. So if you are bothered by appliances that cause a noise nuisance, you should take a look at the noise levels of the purifier. Noise is measured in dB, and less than 50dB purifiers are considered silent.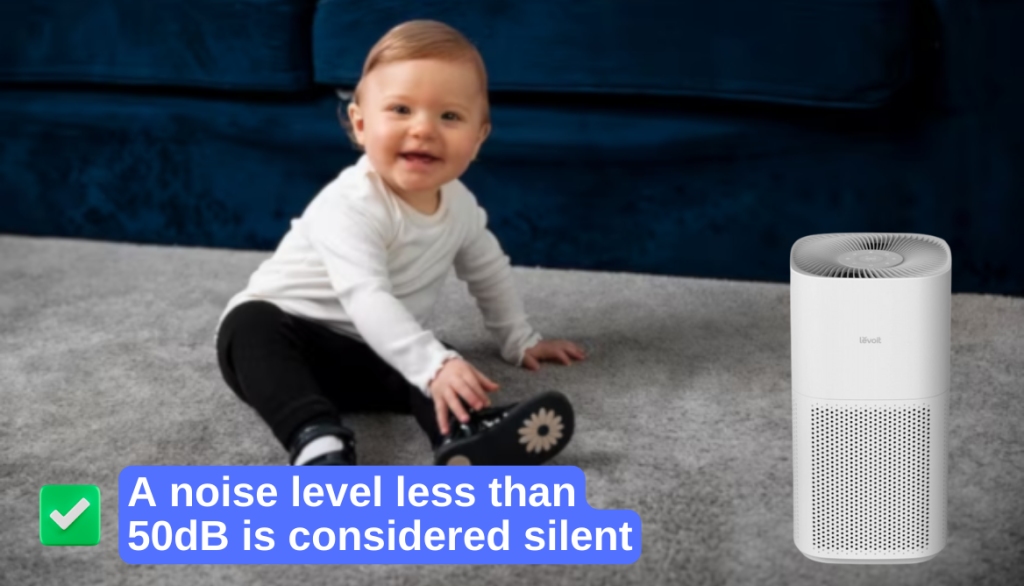 4. Filtration System: Heart of the Purifier
The filtration system is the core of any purifier as it is the most crucial aspect, and there is no compromise on it. Air purifiers with 3 or more are considered good. Usually, a good purifier will be equipped with a pre-filter, TRUE HEPA filter, and carbon filter.
Pre-filter is used to catch large particles from the air to improve air quality.
TRUE HEPA filter
guarantees to remove airborne particles and allergens like pollen particles and ensure healthier air to breathe in.
Carbon filters put an end to odors, smoke, and other volatile organic compounds.
5. CADR: Swift Air Filtration
Another vital factor to keep in your mind while buying an air purifier is the clean air delivery rate (CADR). It actually shows the effectiveness of the system, better CADR means you will get fast response and you will have better indoor air quality.
I would recommend you go with the unit that at least boasts a minimum CADR of 180 CFM. The higher value will result in better performance.
Related Content:
6 Best Air Purifier for 1200 Sq Ft in 2023 (Recommended)
Top 6 Best Air Purifier for 1000 Square Feet in 2023
Best Wall-Mounted Air Purifier: Top 7 Handpicked Models for Healthy Air
Can You Use a Humidifier Without a Filter? 3 Important Points
FAQs
What is the best air purifier for 1700 square feet?
The best air purifier for 1700 square feet is Levoit Core 600S. It is a beast when it comes to purifying a larger area. Moreover, Coway AirMega 400S is also a great option for such a larger space.
Does sq ft matter for an air purifier?
Yes, sq ft does matter to get better results. You should opt for an air purifier that is designed for your desired space. If you have a small room, a purifier with a coverage of 200 – 300 sq ft would be enough. For large rooms, 800-1500 sq ft coverage would suffice.
What is the best extra large room air purifier?
The best extra-large room air purifier is the Core 600S by Levoit. Not only it has great coverage but also boasts a decent price tag which makes it an ideal choice.
Can 1 air purifier do a whole house?
Yes, 1 air purifier will be more than enough if you live in a small house. But if there are more people living in a bigger house then a separate air purifier for each room is recommended. Remember that in the end, it all comes down to the coverage area of a purifier.
Conclusion
The final say is, before investing in air purifiers for larger 1500 sq ft you should do market research. While doing that list down your priorities and what is it you expect from your device. Focus on the models that are equipped with the most advanced filtration system and offer high CADR.
These factors play a vital role in the performance of the purifier. Although smart features are a plus in my opinion performance should be prioritized over them.
If you ask me, I would recommend Levoit 600S as the best air purifier for 1500 sq ft. It boasts exceptional performance, low noise output, and smart features that make it stand out among other air purifiers.
Levoit Core 600S
Equipped with 3-stage filtration, the Core 600S is an ozone-safe purifier made for large spaces. The smart app connectivity and powerful performance make it an ideal choice for anyone who is looking for a big and reliable machine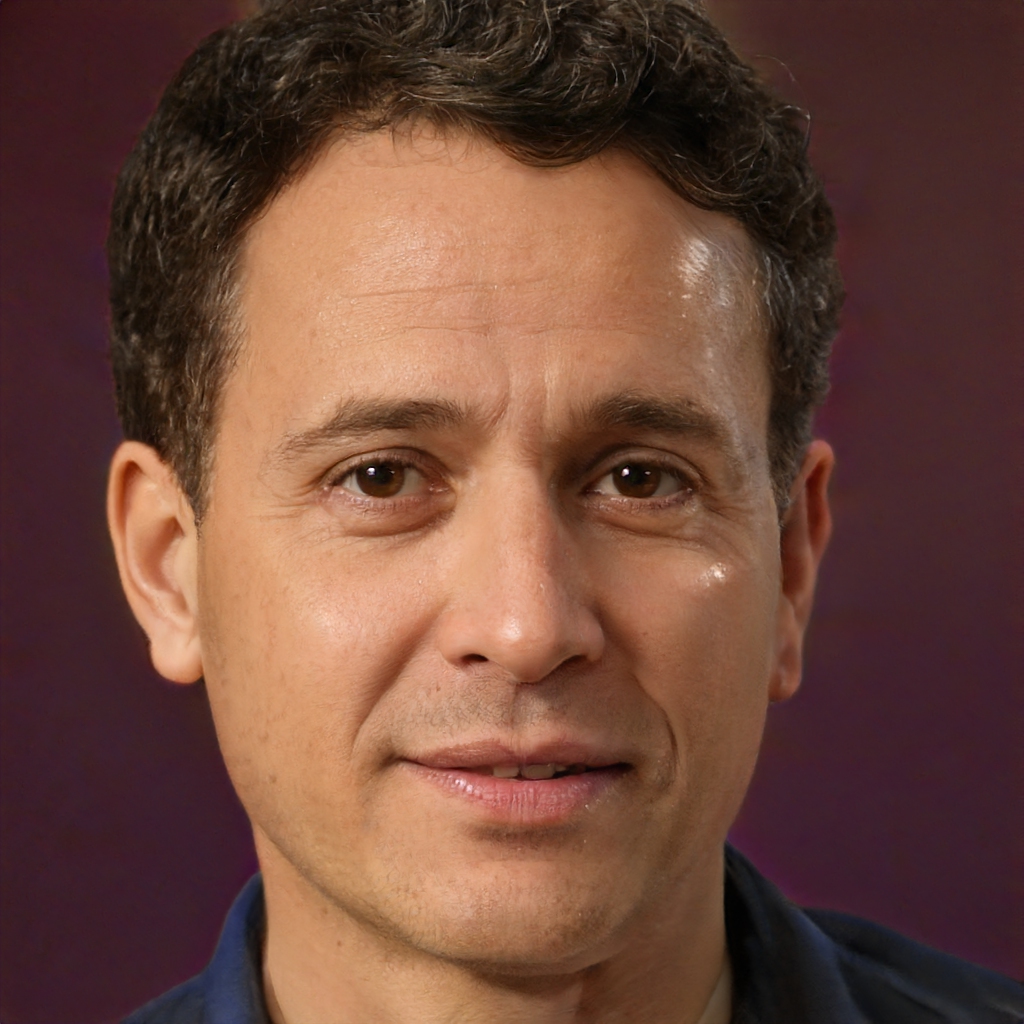 Danny is a passionate writer who loves to share his knowledge about air purifiers. He's been writing for 10 years, and he'll share all that experience with Very Well Home viewers to help you make the best decision when it's time to buy an appliance!