Contrasting Roomba j7+ vs s9+, these robot vacuums come with different shapes, performance power, and specifications. Let us look at these parameters to help you make an informed choice, between the Roomba j7+ and Roomba s9+, especially for pet owners.
Let's take a look at the similarities and differences between the two robot vacuums.
Comparison Between Roomba j7+ vs s9+ Robot Vacuums
These Roomba vacuums are among the more cutting-edge ones with iRobot os powers. The j7+ robot is the first vacuum with a front-facing camera to avoid impediments. The s9+ robot vacuum has a top-mounted camera for a wider view.
Roomba j7+ and s9+ both have a charging dock which is used to hold the robot vacuums in place once the cleaning process is complete.
Round robot vacuums may be found in the Roomba j7+ which comes with a self-empty base. The Roomba s9+ vacuum, in comparison, has a D-shape while the D-shaped vacuum generally does better in cleaning into corners and along edges, round vacuums can make somewhat tight bends.
Let's keep reading to find out more about the Roomba j7+ and Roomba s9+!
Comparison Chart Between Roomba j7+ vs Roomba s9+ Robot Vacuums
| | | |
| --- | --- | --- |
| | | |
| | | |
| | | |
| | | |
| | | |
| | | |
| | | |
| | | |
| | | |
| | | |
| | | |
| | | |
| | | |
| | | |
| | | |
| | | |
| | | |
| | | |
| | | |
| | | |
| | | |
Roomba j7+ Pros and Cons
Let's have a look at the positive and negative sides of the iRobot j7+ vacuum.
Pros
Roomba j7+ is a powerful robot vacuum that comes with a pet owner official promise.
It can be relied on to avoid pet waste.
It is suited for obstacle avoidance like shoes and power cords.
The clean base allows room for extra disposable debris bags.
It is less noisy.
It has an auto-empty feature.
It is well-designed to fit underneath low furniture.
Cons
Roomba j7+ vacuum has a noisy clean base station.
Its cleaning capacity is low compared to Roomba s9+.
Roomba j7+ has a weak airflow.
Roomba s9+ Pros and Cons
Now let us list the pros and cons of Roomba s9+.
Pros
Roomba s9+ has an excellent cleaning performance on hardwood floors, hard floors, and carpets.
Has a dustbin of average size.
Roomba s9+ is the best for removing embedded grime from mid-pile carpets.
It has wide extractors which are efficient in removing debris.
Cons
Roomba s9+ is very noisy.
Its navigation capacity is poor.
Roomba s9+ has a small run-time.
Next, we look at the similarities and differences between Roomba J7+ and s9+.
5 Differences between Roomba j7+ and Roomba s9+
There are some differences between Roomba j7+ and Roomba s9+:
Roomba j7+ is the only model with obstacle avoidance; the Roomba s9+ lacks this feature. However, this j7+ model includes a top-mounted camera for a broader field of view that avoids pet accidents.
Roomba j7 +'s width brush rolls won't be as effective at cleaning as the s9+ are.
The s9+ has one flattened side, and this feature helps it easy to vacuum all corners and hard places.
Although the 10x suction power capacity of Roomba j7+ should not be disregarded, it is insignificant in contrast to the s9+ suction power.
After cleaning, these Roomba j7+ and Roomba s9+ vacuums return to their docking station. The only difference is that the docking station is not the same.
5 Similarities Between Roomba j7+ and Roomba s9+
We offer you take a look at the similarities between Roomba j7+ and Roomba s9+:
Both robot vacuums feature sophisticated mapping and navigational capabilities due to iRobot's technology.
Roomba j7+ vs s9+ have auto-emptying features.
Both vacuums have Recharge and Resume options, with docking stations.
Both can be told to clean only certain rooms.
Both include "stay out zones."
Roomba j7+ vs s9+ Navigation and Mapping
Roomba j7+ comes with a navigation system called Precision Vision Navigation. The iRobot offers a P.O.O.P. (Pet Owner Official Promise) warranty in case the new navigation malfunctions and misses the dog poop obstacle. If there are any problems, they will replace the Roomba for free with one year period of coverage!
Roomba j7+ vs s9+ mapping seems as follows:
They both offer similar smart mapping characteristics for producing clear maps.
You can designate rooms after the Roomba j7+ or s9+ has mapped your floor plan so you can instruct the Roomba where to clean.
The "Keep Out Zone" locations can be made up and customized.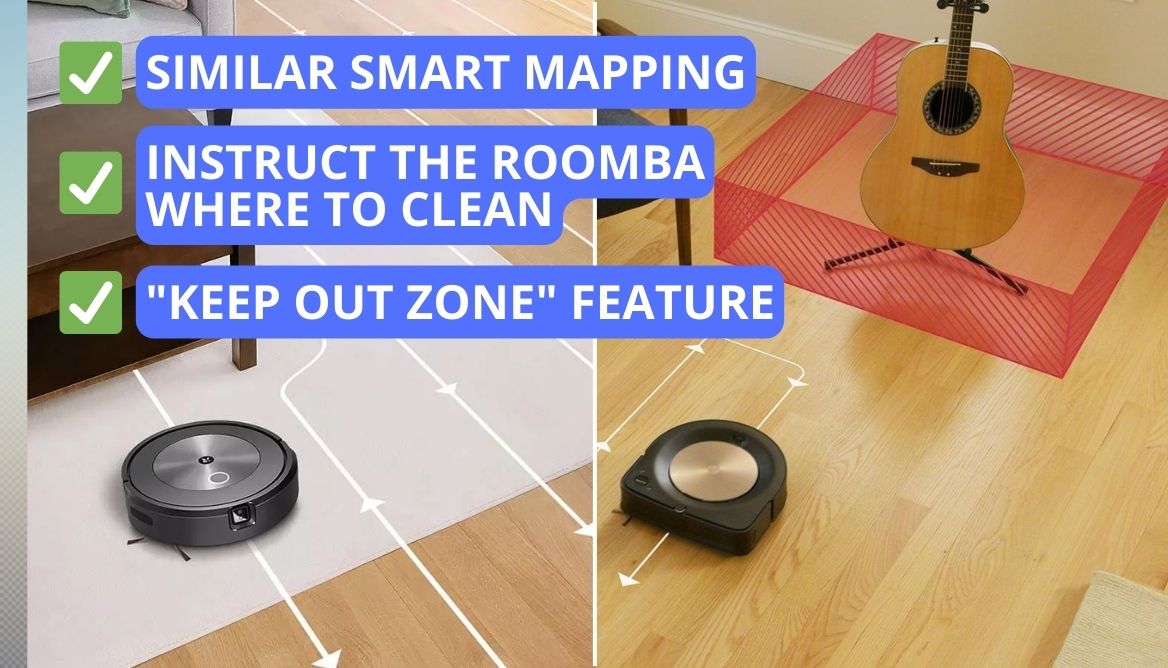 Roomba j7+ vs s9+ Cleaning Performance
The Roomba j7+ and s9+ have very different cleaning abilities. The j7+ has a 10x greater suction than the Roomba 600 series, while the s9+ has a 40x stronger suction.
The increased suction power enables it to remove both smaller and larger pieces of debris than the j7+ suction, especially while vacuuming carpets. Additionally, each of them has an iRobot Premium 3-Stage Cleaning System, which lifts, dislodges, and suctions up dirt and debris.
Dual Brush Rollers
Some things you should know about Roomba's j7+ and s9+ dual multi-surface brush rollers:
They agitate carpets and other objects so they can be sucked up.
Both lift and loosen dirt off floors, they are a part of the three-stage cleaning process.
Because the brush rollers are constructed of rubber, the likelihood of pet hair entrapment is greatly reduced.
Pet hair and human hair knotted by using traditional bristle rollers will be exceedingly challenging to disentangle.
Edge Sweeping
The D-shape of the edge brush on the s9+ makes it more efficient. The edge sweeper is located at a corner with a 90° angle, which offers it a greater field of view and easier access than a circular shape.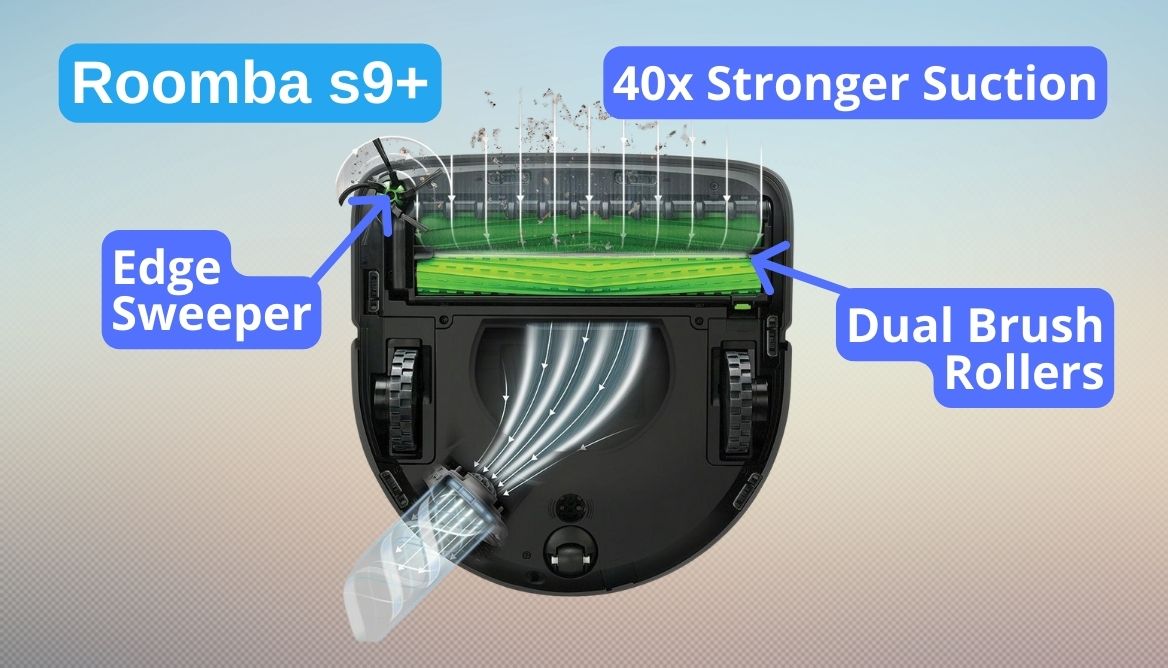 Dirt Treatment Сomparison
Both the Roomba s9+ and the iRobot Roomba j7+ include advanced sensors that can detect dirt. Let's have a look at the following comparison:
High-traffic areas are identified by the system, which prompts a cleaner to repeatedly go over these areas until they are clean.
The iRobot Roomba s9+ dustbin has a capacity of 500 ml, which is slightly larger than that of the Roomba j7+ 400 ml.
When the Roomba's dustbin is full, the robot vacuum returns to the docking station, where the base collects the dust from the bin.
After emptying, the Roomba comes back to finish cleaning. You don't need to empty the base for roughly a month because it can house up to 30 robot bins.
Filters
Both the Roombas have a HEPA filter that is located behind the lids of both trash cans, making the robot safe for those with allergies and asthma. The Roomba s9+ filter can be taken off for cleaning. However, the Roomba j7+ filter cannot be washed; it needs to be replaced every three months.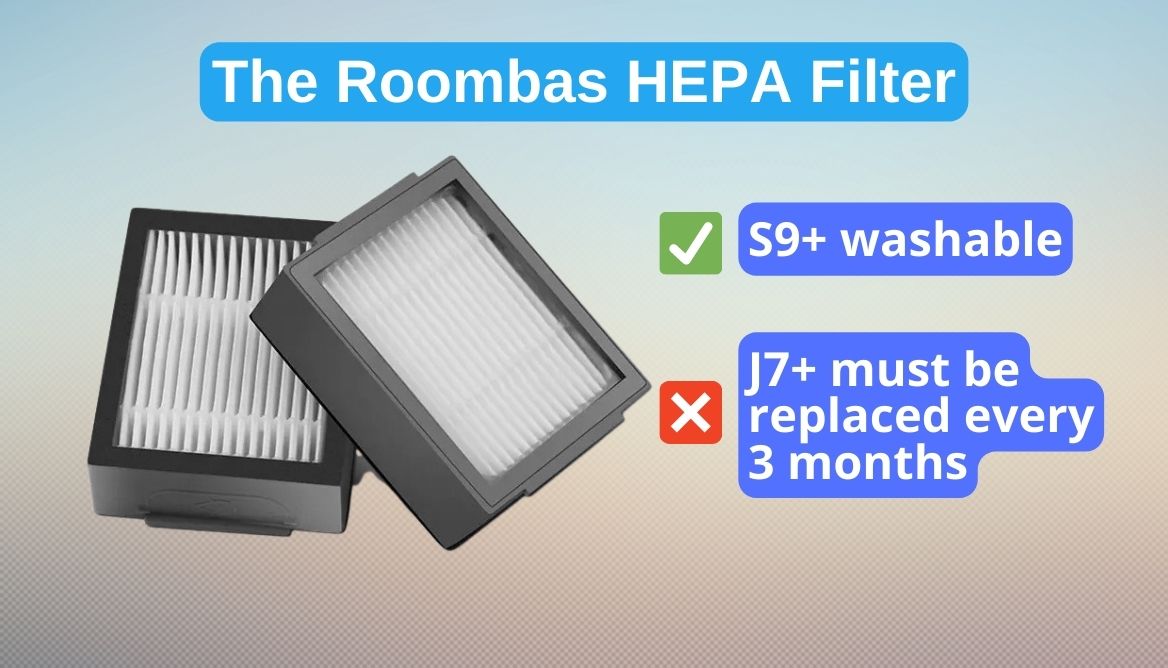 Plus Features-Clean Base and Self-empty
Both of them have models called Standard Base and The Clean Base Automatic Dirt Disposal Self-Emptying Docking Station and the self-empty base is the only feature that distinguishes the standard (j7 and s9) and models (j7+ and s9+). The Clean Base units are rated to contain 60 days' worth of trash or around 30 trash cans.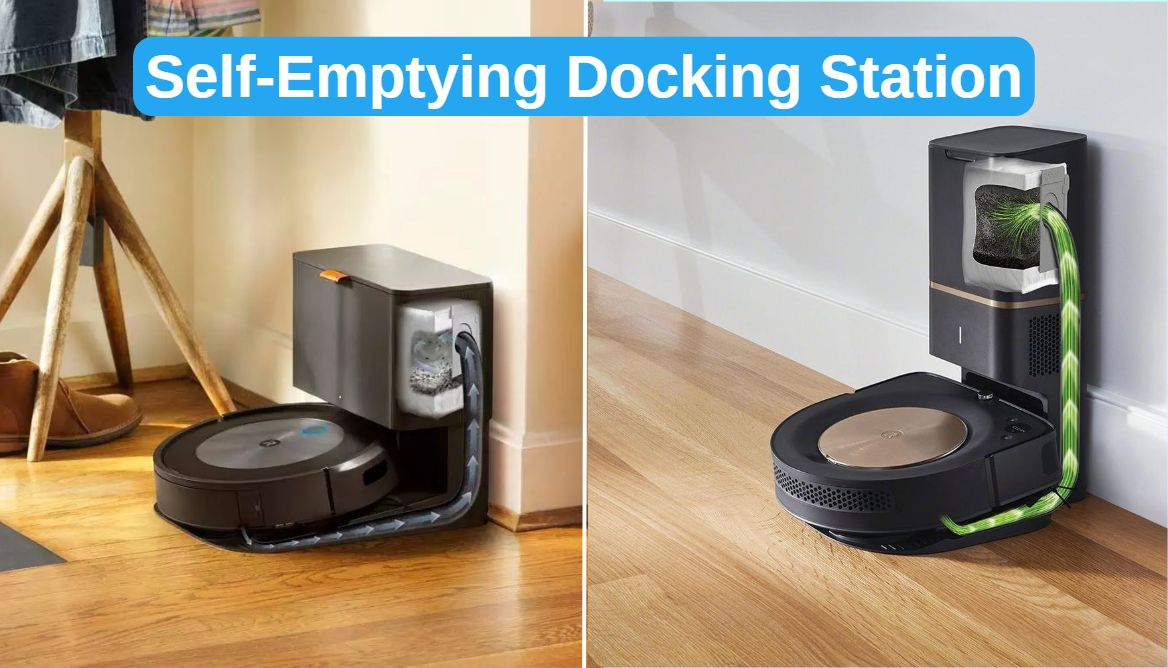 Trash Bags Replacement
Depending on the size of your home and how frequently the Roomba is used, you can determine how long it will be before you need to replace the disposable trash bags holding the dust bin.
Shape
The frame difference between the Roomba j7+ and Roomba s9+ is the most noticeable one. The only Roomba product that still has a D-shaped frame is the s9+ model. When iRobot returned to the j7's+ circular frame, it put navigation efficiency ahead of cleaning efficiency.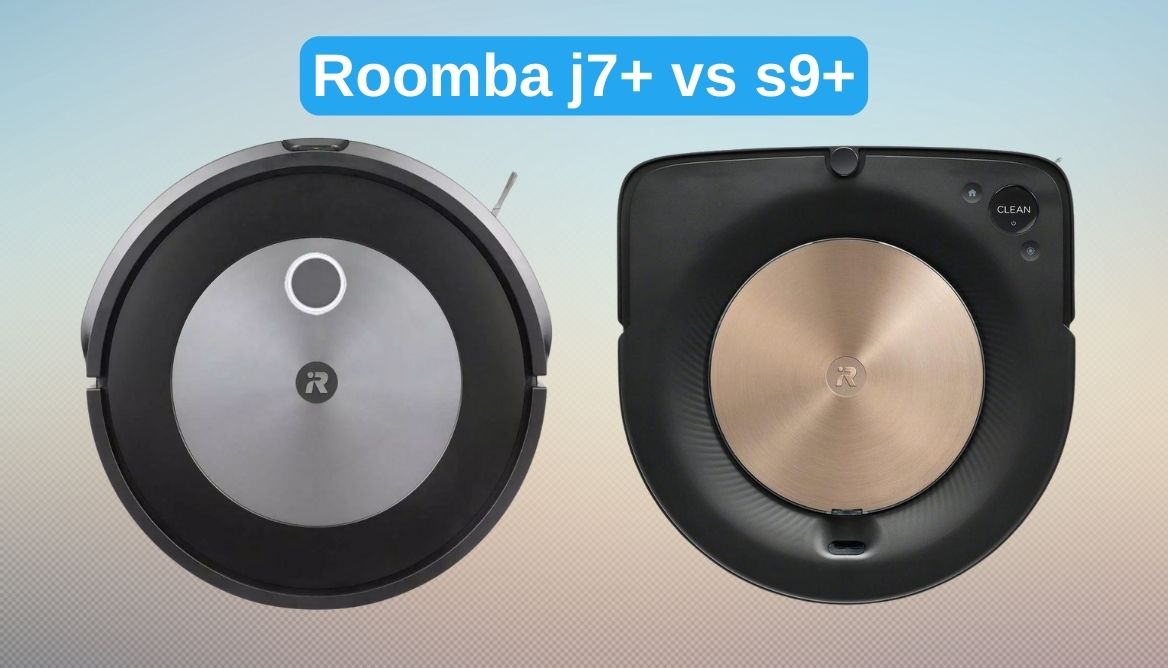 The s9's+ square front has the benefit of being effective at picking up debris. It vacuums more dirt each pass than any other model when the high airflow is combined with it.
Roomba j7+ vs s9+ Characteristics
Roomba j7+ and s9+ Battery Comparison
The lithium-ion batteries in the Roomba j7+ and s9+ charge and run efficiently. Let's now compare the battery life of these two iRobot vacuums:
The battery life and run time of the Roomba j7+ and s9+ are both 75 minutes.
Both have the Recharge and Resume feature, which instructs the Roomba to return to the charging station to recharge.
When the robot vacuum has finished charging, it will resume vacuuming where it left off before charging.
iRobot Home App with iRobot Genius Comparison
The ability to schedule multiple cleanings and customize cleaning maps has always been a plus with the iRobot Home App. It now comes with iRobot Genius for the iRobot j7+ and s9+.
Genius will create customized cleaning schedules based on your cleaning habits, and the vacuums will be back to their docking stations after cleaning.
iRobot home app also uses local pollen counts and pet shedding season to plan extra cleaning sessions as the area becomes dirtier. The home app also comes with the following features:
Start, Pause, Stop Cleanings
Voice control (with an Alexa device)
Cleaning History
Zoned Cleaning
Smart Maps
Send Robot Back to Charge.
Roomba s9+ and j7+ Maintenance Comparison
It is critical maintaining vacuums to keep them running as long as possible.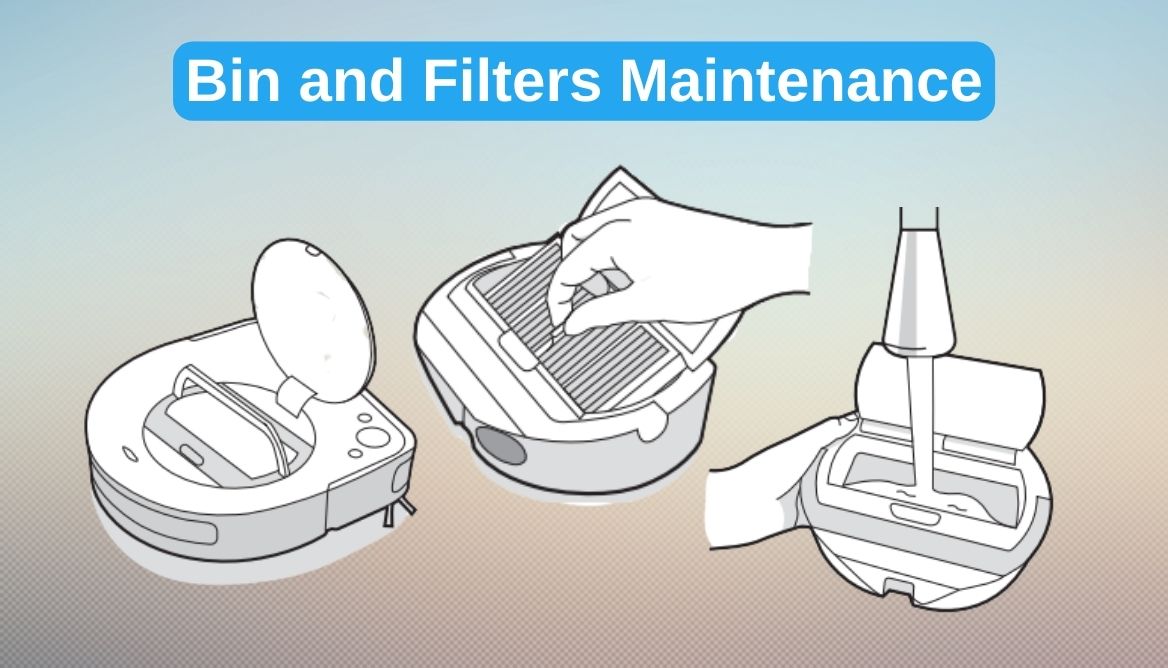 Keep the following maintenance tips in mind:
Empty and Clean Debris: Empty the trash can and clean the disposal bags at the base. Users will be notified when this occurs by the iRobot app. Look for any obstructions in the port on the ramp that might interfere with the clean base's ability to suction.
Clean the Brush Rollers: Remove any pet hair or debris that has accumulated on them.
Extractors: These rollers require frequent cleaning because they endure the most abuse.
Side brush: To reduce needless friction, look for any hair wrapping on the axles. Once a week, check the side brush for hair tangles on the prongs or base.
Filter and trash can: Clean out the trash can after each run. Every few months, replace the filter. replace it more frequently if it is regularly used or your area is dustier than others.
Robot body: Wipe the robot body to remove dust and fingerprints.
Drop sensors: To clean the drop sensors, use a fresh microfiber towel or any cotton bud. For thorough instructions, please refer to these Roomba maintenance articles.
Who is Each Roomba Better For?
The following list tells you which Roomba to go for, depending on your needs.
Get the Roomba s9+ if you:
Have a large home.
In your home more carpets than hardwood floors.
Want faster cleaning times.
Get the Roomba j7+ if you:
Don't have a large house.
Have pets that aren't housebroken, the j7+ will help you avoid pet waste.
Have children who leave a lot of toys on the floor, the j7+ is a good choice because of its ability to avoid obstacles.
On a tight budget. The only iRobot to go with is the Roomba j7+, and think about the iRobot Select Membership.
Conclusion
Regarding robot vacuum cleaning efficiency, Roomba vacuums are the top choice to consider. They are the world's smartest cleaning robots with high suction power and performance.
Roomba j7+ is the only iRobot that is excellent in obstacle avoidance, suited for homes with pets because it can avoid pet waste as well as other children's toys, using iRobot Os technology.
If you want high cleaning performance, Roomba s9+ is the only vacuum robot that cleans hard-to-reach places due to its shape.
If I was to choose between the two models, I would definitely go for the iRobot j7+ because of its great obstacle avoidance feature. Check the actual price for it right now!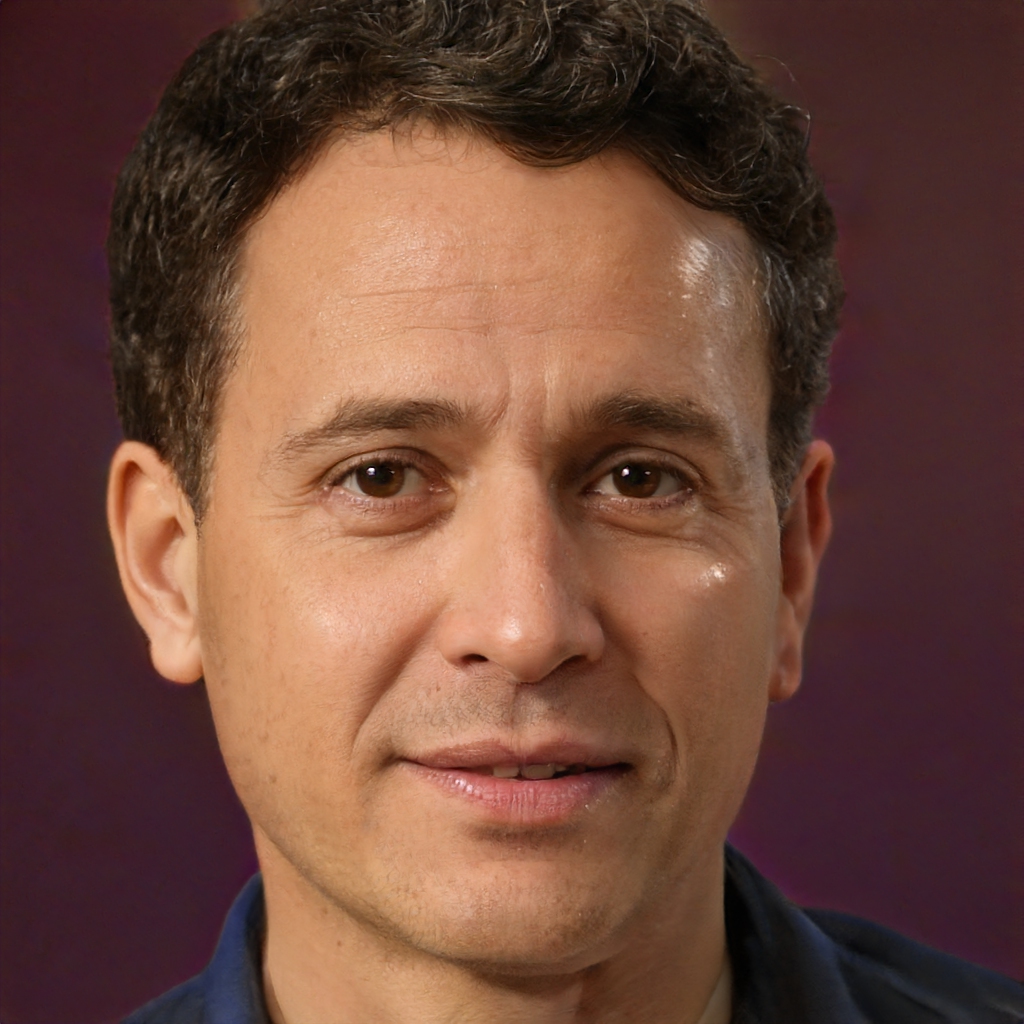 Danny is a passionate writer who loves to share his knowledge about air purifiers. He's been writing for 10 years, and he'll share all that experience with Very Well Home viewers to help you make the best decision when it's time to buy an appliance!